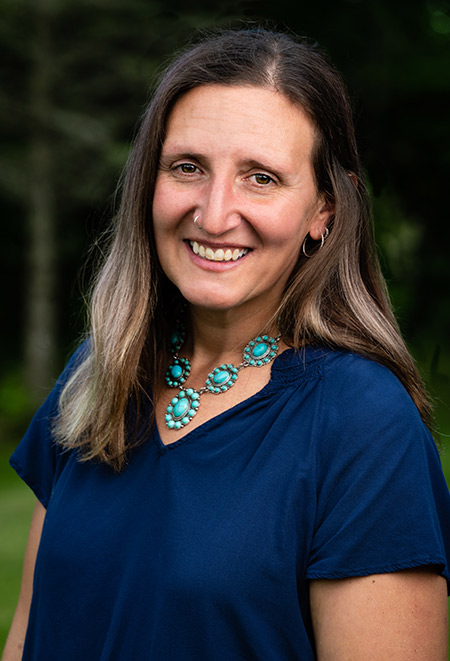 Welcome to the start of your next chapter!
I'm Ivy Naef McEntee. I've been a Realtor since 2006, a Broker since 2016, and I've always been committed to exceptional service.
I'm a Vermont native, and a resident of North Ferrisburgh. I'm a horse owner, barrel racer, and have made a niche in the Vermont Horse Community. I love working with all Buyers and Sellers, and am always excited when I assist with my passion horse property, farms, and rural properties. I love working with 1st time buyers. As an investment property owner myself, I also enjoy helping take home ownership to that level.
When I'm not working, you'll probably find me out exploring trails on horseback, spending time with my family, or at a barrel race.
Prior to my Real Estate career, I was a high school teacher. I've tried to carry the great skills I learned as a teacher to my real estate career. I strive to have good relationships with clients, good communication, patience, and answer questions to the fullest. The biggest compliment you could ever give me is a personal referral, and to be a repeat client. 
Listings
Below are some new listings from nearby Vermont Counties.
Scroll down and search through the listings – then call me with any questions!
Emily + Morgan
"Ivy was a breath of fresh air during a time when buying a house is chaotic and discouraging. She was a great communicator and always looking out for our best interest. I would recommend her to anyone!"
Heather and Stephanie
"Ivy helped my wife and I buy our 1st home, and a few years later she helped us sell it when we moved out of state. She was organized, explained every step of the buying and selling process as we went, and listened to our wants and needs. She was easy to communicate with . Ivy also has the confidence of an experienced agent, which is very reassuring when unexpected circumstances arise. As her clients, we always felt that we had a knowledgeable advocate on our side. I would highly recommend Ivy to anyone looking to buy or sell in Vermont."
Fred and Maureen
"If you are looking for a Realtor who will provide you  with excellent, helpful, easy-to-understand information regarding your search for your new home, we highly recommend Ivy Naef McEntee. We were fortunate enough to have her represent us from the beginning of our home search, and throughout, until our closing. She was always quick to respond to all of our questions and requests. Most importantly, Ivy is an extremely personable individual, and we believe you will agree."
Sarah
"Ivy has helped me twice to buy and sell houses. She was polite, extremely responsive, motivated, and fun to work with both times. Ivy made the buying and selling process smooth and prompt. When I was looking for a property where I could keep horses, she asked me just the right questions about turning an open piece of land into one with a small barn and paddocks. Ivy's dedication and passion for helping people find their dream home really shows. I will continue to use her for all of my future buying and selling needs!"
The Next Chapter Real Estate, LLC.
Hours: By Appointment
802-338-2344
ivy@thenextchapterrealtor.com
Contact Me
Complete the form below and I'll get back to you promptly.  Thanks again for stopping by!